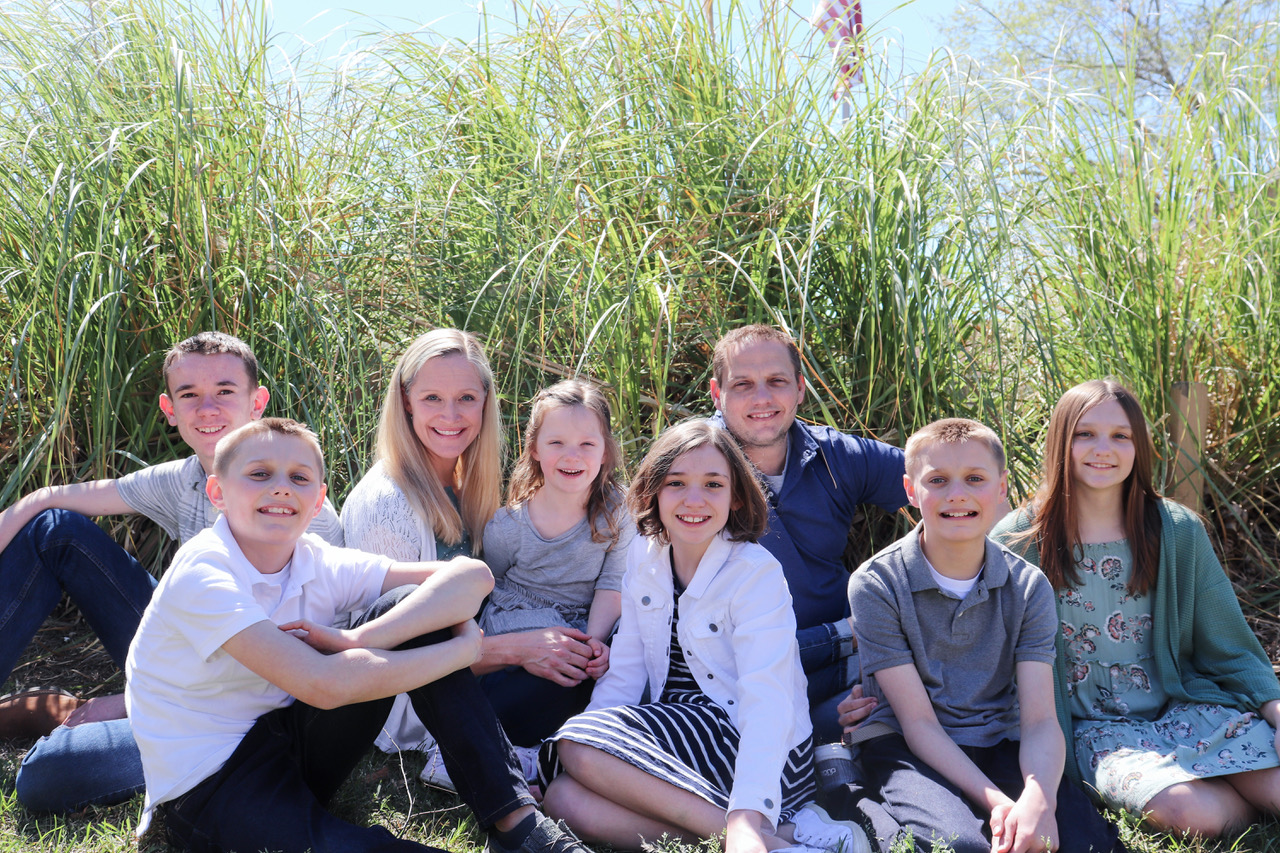 Pastor Brock, Wife Angela, Sons Will, Joel, Jaret, and Daughters Camryn, Brooklyn, Madilyn
Pastor Brock Ashley
The year was 2015 and it was a year of change for the Ashley Family. We moved to Farmington, MO after relocating from everything we knew in Central Illinois on a new adventure, but we had no idea what God actually had in store. After our purpose in Farmington got turned upside down, we found ourselves searching and wound up at Parkland Chapel where for the first time Angela and I experienced verse by verse Bible teaching. It was this teaching that revolutionized our lives and truly the Word of God showed us the God of the Word.
In May of 2016 the Lord formally called me into ministry in a powerful and undeniable way, because I'm too hard headed for Him to do it any other way. Through Pastor Mike Harrison's discipleship I was asked to start teaching the Bible in January of 2017 and by the end of that year was serving in the capacity of Assistant Pastor at Parkland Chapel. In October of 2018 I was officially ordained as a Pastor at Parkland Chapel. The beginning of 2019 brought about more change as God began to lay the foundations for a move back to Central Illinois and by the fall of 2019 He made Himself clear that we were in fact supposed to move back and plant a church in Charleston, IL. The building that is now Woodlawn Chapel was purchased in December of 2019 and we made plans at God's directing towards a September 13, 2020 first service date.
Proverbs 16:9 says "A man's heart plans his way, but the LORD directs his steps". This is our prayer for the start and continuation of Woodlawn Chapel. Our mission is a simple one, to simply teach the Bible simply. In doing so we hope to present the Gospel of Jesus Christ through the teaching of the whole counsel of God (Acts 20:27) from Genesis to Revelation, and to equip the saints for the work of the ministry (Eph 4:12). By the power of the Holy Spirit we will start in Jerusalem, then Judea, then Samaria, and then ends of the Earth (Acts 1:8). We would love for you to call Woodlawn Chapel home, but if we aren't it, we would still love to pray for you as you seek God's will in your life.